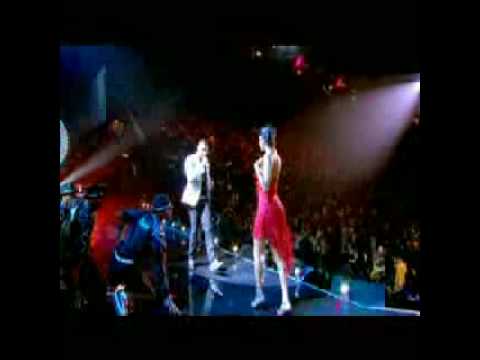 Jay Sean is a British singer/songwriter from London. Signed in 2003 by 2Point9, Jay recorded his first single 'Dance with you' with leading Brit Asian producer Rishi Rich alongside Punjabi singer Juggy D. The track blew up and Jay, who was on course to becoming a doctor, cut short his medical school education to sign a deal with Virgin Records.
One UK No 12 and two top 10 singles later, his debut album 'Me against myself' ended up selling over 300,000 albums worldwide in mainstream outlets. In India "Me Against Myself' reached Number 1 going 5 times platinum. In addition Jay has also had a taste of Bollywood, appearing as himself performing live in the movie 'Kyaa Kool Hai Hum'.
During the last couple of years, as well as touring internationally in over 100 major cities across 4 continents, Jay has set up his own production company 'Jayded' – a joint venture between himself and his management company/record label '2Point9'. His follow up album 'My Own Way', recorded in New York and London, is due to be released on this label in December 2007.
So Jay Sean is back… doing what he does best. An artist who can cut it with some of the best pop acts in the world, combining quality song-writing and vocals representing the best of British R&B and Soul
Jay Sean isn't your run of the mill urban music artist. Having given up a promising medical career in favour of his first love, music, Jay Sean's story begins more than a decade ago in Hounslow, west London. "I started rapping 11 years ago," Sean remembers. "I was in a group called Compulsive Disorder, it was a punk-rap group. We got ourselves a few gigs and when DJs such as Choice FM's 279 played it, we received a lot of local notoriety." Disillusioned with the UK's cynical rap scene, focussed as it was, on the colour of his skin rather than the content of his songs, Sean quickly immersed himself in R&B. "Hip hop was my first love, but as soon as I got into producing, R&B became my mistress. As a teenager, I grew up on a cocktail of music. I was surrounded by a lot of different influences from black, white and Asian friends," says the 22 year old. Integral to Jay Sean's trademark smooth R&B sound is the flawless production of UK superproducer Rishi Rich. The relationship, as Sean admits, is based on total trust and an obvious appreciation of one another's respective talents. "Rishi's an important part of my whole career, he's fundamental," says Sean.