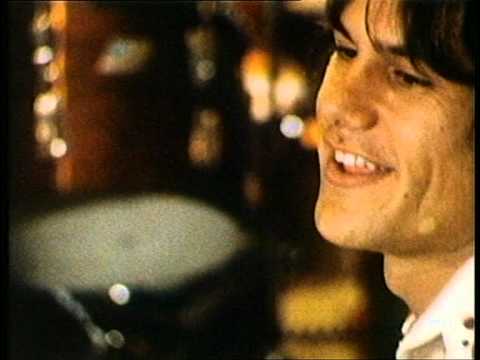 With sales of over 100 million records, nine Grammy nominations, three Grammy Awards and an American Music Award, KC and The Sunshine Band is one of the seminal forces in pop. In more than 25 years of making music, the group developed an original funk style that continues to delight old fans and attract new ones into the millennium.
Hits like GET DOWN TONIGHT, THAT'S THE WAY (I LIKE IT) and SHAKE YOUR BOOTY established KC & the Sunshine Band as movers and shakers in the music business. Along with the Beatles and the Jackson Five, KC's the only new artist to have four number one singles in the span of one year: BOOGIE SHOES, GET DOWN TONIGHT, THAT'S THE WAY (I LIKE IT), and ROCK YOUR BABY.
Harry Wayne Casey – KC for short – started working in the music business at age 17, performing menial tasks around the T.K. Records/Studio complex in his hometown of Miami. He formed The Sunshine Band in 1973, by which time he had begun writing songs, playing keyboards and producing for the band and for other T.K. artists. The Sunshine Band's first single, BLOW YOUR WHISTLE, made the R&B top 15. His second album, KC & THE SUNSHINE BAND, was released in 1975, went triple platinum and contained the Number 1 hits GET DOWN TONIGHT and THAT'S THE WAY (I LIKE IT). KC's third album, PART 3, released in 1976, also went triple platinum and spawned the Number 1 singles I'M YOUR BOOGIE MAN, SHAKE YOUR BOOTY and KEEP IT COMIN' LOVE.
In 1978, he added yet another hit with BOOGIE SHOES, which was included on the SATURDAY NIGHT FEVER soundtrack. The next year, KC had a number one hit with PLEASE DON'T GO, and hit the Top Five with YES, I'M READY, a duet with high school friend Teri DeSario. KC returned to the charts in 1983 with GIVE IT UP, a Number 1 hit in the U.K. and a Top Twenty smash in the United States.
In 1976, KC won a songwriting Grammy for best R&B song for WHERE IS THE LOVE, which was recorded by Betty Wright. He also received Grammy Awards for Album of the Year as well as Producer of the Year in 1978 for his work on the SATURDAY NIGHT FEVER soundtrack. In 1975 he won the American Music Award for Best R&B Artist. In 2001, KC was honored with the NARAS Governors Award, the highest honor given by a chapter of the Academy.
KC's music continues to be a favorite today. His songs have appeared in ads for companies like General Motors, Burger King, Nestlé Toll House Cookies, K Mart, Old Navy, and Nick at Night. His music has also been featured in over 75 movies such as Forrest Gump (Get Down Tonight); Boogie Nights (Boogie Shoes); Boys Don't Cry (Rock Your Baby), Rush Hour (Get Down Tonight); Carlito's Way (Rock Your Baby, Shake Your Booty & That's the Way I Like It). KC songs are regularly heard at sporting events, from Wrigley Field to the University of Tennessee to hundreds of high school gymnasiums across America.
No stranger to the small screen, KC has appeared on such shows as "The Today Show," "The Tonight Show with Jay Leno," "Good Morning America," "American Bandstand's 50th Anniversary Party," "Behind the Music," and "Ally McBeal." KC and the Sunshine Band has made more appearances on "Dick Clark's New Year's Rockin' Eve" than any other artist in the program's history.
Music acts like White Zombie, Baha Men, and Beyonce Knowles have covered his music. Additionally, KC & the Sunshine Band's grooves and bass lines have been sampled in everything from R&B by R. Kelly to Rap by Snoop Dogg and Trick Daddy to Dance by Ultra Nate and many many more.
From the time of his biggest hits, KC has toured regularly in the U.S., Europe, Asia, South America, and Australia. In 1995, he recorded GET DOWN LIVE, a concert album that was gleaned from his performance in Los Angeles, New York, Chicago, Peru and Melbourne, Australia. KC's THE BEST OF KC AND THE SUNSHINE BAND went gold in 1999. KC & The Sunshine Band celebrated its 25th Anniversary in 1999 with a commemorative double CD release titled THE 25th ANNIVERSARY COLLECTION, and in the Fall of 2001, KC released an album of all-new material entitled I'LL BE THERE FOR YOU. Proceeds from the title song, released as a single, were donated to the September 11 relief effort.
2002 was an amazing year for KC. He received a star on the Hollywood Walk of Fame on August 2; Dick Clark and music producer Michael Lloyd turned out to honor KC on this day. In May, KC and the Sunshine Band appeared on ABC Television in "American Bandstand's 50th Anniversary Special," and KC will be featured in "ABC Disco Ball" in December.
A medley of three KC songs, with new lyrics, was heard in the movie "Austin Powers in Goldmember," and KC was mentioned by name in the script. A feature article on KC appeared in TV Guide in January 2002, and KC played a special free concert at the Salt Lake City Winter Olympics in February. "THAT'S THE WAY I LIKE IT – THE HARRY WAYNE CASEY STORY", a book that chronicles KC's career, was published in the Fall of 2002. Finally, KC has a cameo in the feature film TIL DEATH DO US PART which is slated for a 2003 release. The movie stars Michael Douglas and Albert Brooks.
Whether you hear his music on the radio, at a nightclub, at the movies, in a sports arena, or at one of the 200-plus concerts KC and the Sunshine Band plays every year – one thing is certain: KC is Everywhere.