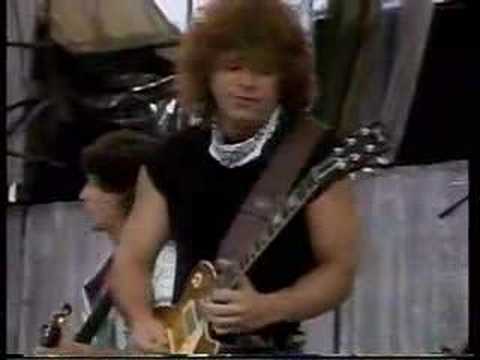 Since the release of REO Speedwagon's first record in 1971, the band that started out in a rented Chevy station wagon playing bars across America, has produced 17 critically acclaimed albums, scored 13 top 40 singles (including two Billboard #1′s) and sold over 40 million records. From their electrifying performance at the historic "Live Aid" concert, to President Clinton's 1996 Inaugural Ballroom appearances on the Howard Stern Show, Politically Incorrect with Bill Mahr, VH-1′s Rock 'n Roll Jeopardy and The Today Show, to the acclaimed REO Speedwagon: VH1′s Behind The Music, the band has plenty of stories to tell.
The current chapter of the REO story began when lead singer/songwriter Kevin Cronin, keyboardist and founding member Neal Doughty and bass guitarist Bruce Hall joined forces with former Ted Nugent lead guitarist Dave Amato and studio drummer Bryan Hitt to form the new and improved REO Speedwagon.
REO had been on a non-stop touring and recording schedule since 1971. There have been no farewell tours and no reunion tours. "We started out playing local bars in Champaign, Illinois and worked our way up from there" says Doughty. "We did it the old fashioned way and as a result we have a following which is still growing to this day."
True. When you look around the audience at a REO Speedwagon concert these days, you see people who have been with the band since the early days, singing and dancing along with high school and college age fans. "It blows us away", says Hall "we love the fact that our music brings so many different people together."
When original guitarist Gary Richrath and drummer Alan Gratzer left the band in the late 1980′s, the band made the biggest decision of its career. "We knew it would be a huge challenge", says Cronin, "but everywhere we went, people kept telling us 'Please keep on going, don't stop.' That made us realize that our music meant a lot to people and gave us the strength we needed to carry on."
After a run of hit records and sold out tours which began with the release of "Live, You Get What You Play For" in 1977, continued with 1978′s "You Can Tuna Piano But You Can't Tune A Fish", the monumental 10 million seller "Hi Infidelity" in 1981 and culminating in 1985 with the number one single "Can't Fight This Feeling", it was time for the REO team to regroup and redefine itself.
It wasn't easy for a band which had grown accustomed to playing stadiums and arenas all over the world. "We went back to our touring roots in the Midwest and started the rebuilding process in friendly territory", says Doughty. "It took a while, but little by little the fans began to accept that Dave and Bryan were here to stay." The band's spirit had been rekindled and their sound was as strong as ever. "I discovered a new appreciation for our audiences and our music was fun again," says Cronin. It showed. The word began to spread and attendance at REO shows began to grow.
Sold out co-headline amphitheater tours with Fleetwood Mac and Pat Benatar in 1996 and Foreigner and Peter Frampton in 1997 solidified the resurgence in REO's nationwide popularity, and a stadium tour of South America showcased the band in front of tens of thousands of new international fans.
In 1996 the band released its fourteenth studio album, "Building The Bridge". The CD has been embraced as one of REO's strongest ever by fans all around the country, including one very special resident of our nation's capital. President Clinton adopted the title song as his campaign theme that year and invited the band to perform along side him at various stops on the campaign trail, as well as at his Inaugural Ball.
"We started out as a bar band, playing as fast and loud as we could", says Hall. "When KC played us his demo of 'Keep On Loving You' in 1980 we thought he was kidding but one day Richrath cranked up his Marshall amps, and the rest is power ballad history," says Doughty. In 1998, with that thought in mind, the band, along with A&R guru John Kalodner and hit producer Peter Asher, set off to create another addition to REO's prolific catalog. Simply entitled "The Ballads", this CD contains eleven of the group's most popular love songs including "Can't Fight This Feeling", "Keep On Loving You" and "Time For Me To Fly" along with two newly recorded Cronin originals, the lush and powerful "Just For You", and the folk tinged "Till The Rivers Run Dry". "Our band has two sides", says Dave Amato, "we rock hard in concert and we released a Ballads CD which is for kicking back with that special person."
In the spring of 2000 that special something the band had been waiting for to tour again happened. After thirty years as arch rivals, REO and Styx were set to co-headline a national tour. "It hit me on the first night of the tour in Phoenix. I looked out from the stage during our set and saw two girls wearing Styx t-shirts, dancing and singing along with every word I sang. Then we met a guy at a truck stop in Georgia who explained that while he had seen each band in the past, REO and Styx playing together was an event that made his two hundred mile road trip to Atlanta a no brainer. We were all having big fun, the audiences were huge, everyone singing and dancing together, REO fans digging Styx and Styx fans rocking with REO. We had become one big band!" says Cronin in the "Arch Allies" CD liner notes.
After the 10 month, hugely successful "Arch Allies" tour, the band felt the need to reconnect with the "home front". "We love to play, but we need to keep our families as our top priority, with the band as a very, very close second", says Bryan (Hitman) Hitt who also happens to be the father of two young children.
Although 2001 was meant to be an "off year", REO kept busy. "We were waiting for the right time do to "VH1 Behind The Music" and this was it. VH1 did a great job of capturing the band's personality, spirit and history", says Doughty. Cronin appeared as a guest on Politically Incorrect, VH1′s Rock 'n Roll Jeopardy! and The Howard Stern Show. The band released "Plus", a CD and DVD which contains REO's entire performance from the "Arch Allies" set, plus four exclusive cuts, extended interviews with Doughty and Cronin and the infamous REO Home Game.
The boys did agree to go out on the road for a few concert dates in 2001, which turned into a 65 city tour. "How did that happen," wonders Amato, "Not that I'm complaining. I don't have any kids so I want to get out and rock."
One of those dates was September 13, 2001 in Salt Lake City. "With the horror of September 11 so fresh in our minds, we were not sure if we could play a show a mere two days later", says Cronin. "The promoter at the Utah State Fair said they wanted us to come, so we found an old bus and headed north", says Neal, "It made me feel better to know that our spirit, as well as the spirit of the American people, is still strong."
"The response of REO audiences is always fierce, but since the 911 attacks there is a different intensity level. Our songs just seem to fit right in with the attitude that we need as Americans", says Cronin. With that in mind REO joined it's Arch Allies, Styx, as well as Journey, Lynard Skynard, Bad Company and others, for back to back benefit concerts in Atlanta and Dallas on October 21 and 22, 2001. Drew Carey hosted the events. On November 12, 2001 a check in the amount of $500,000.00 was presented to the New York/New Jersey Port Authority Memorial Fund.
The partnership between REO and Styx will again catch fire when the bands co-headline a run of concerts in February/March of 2002. "We love playing with those guys and judging from the response, so do our fans", says Hall.
"A lot has happened since those days in the old Chevy station wagon", says Cronin, "We are thankful for every moment and we thank you for continuing support of our music and out spirit".