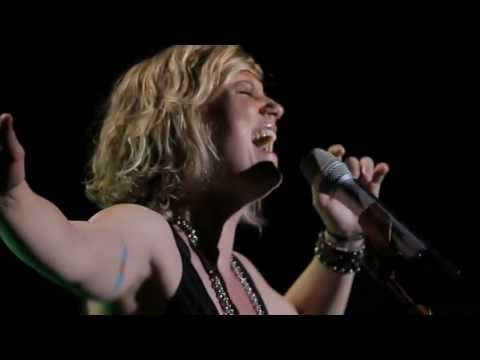 Before forming the band Sugarland, each individual career of this Atlanta-based trio seemed headed in an opposite direction. Jennifer Nettles, a powerhouse singer with some serious twang, was working steadily on the local club circuit. Kristen Hall, a singer-songwriter specializing in searing heartache, had released two well-received solo albums. Kristian Bush, a local folk-rock hero, is one half of Billy Pilgrim, a duo with a major record label deal.
It all began with a phone call. Hall contacted Bush to see if he was interested in writing together. At the time, Bush felt that Billy Pilgrim had become more work than fun. He found himself at a crossroads in his life when his wife became pregnant, and his mother died unexpectedly. Hall, also at a crossroads, had built a name for herself with two albums for High Street/Windham Hill, with soul-baring songs that split her open every time she performed them. "They were driving me into the ground," she says. "Every night I sang them, and every night they kept me in that place, and I just wanted out."
From the start, Bush and Hall felt their creative energies build on each other. Realizing they might be on to something, they figured that they would need a singer. They approached Nettles. As it turns out, she was looking to try something new, too.
The three of them decided to form a pact. They weren't looking for a club-level career. That's something they all had been enjoying for years. Instead, they opted to dream big from the start. Four months after getting together, Sugarland played their first gig and were astounded by the audience reaction. By their fourth gig, they were selling out 1,000 seat venues. Two weeks later, they signed a contract with Mercury Records.
Their major label debut, Twice the Speed of Life, was released in October 2004. After major radio hits like "Baby Girl" and "Something More," the trio landed a Grammy nomination for best new artist, as well as several CMA nominations. The album went on to sell two million copies. Hall parted ways with the band in early 2006; she also wrote the band's hit, "Just Might (Make Me Believe)."
The duo toured with Kenny Chesney in 2006 and Nettles also scored a No. 1 duet on the country charts with Bon Jovi, titled "Who Says You Can't Go Home." Sugarland released the album Enjoy the Ride at the end of the year. They followed it with Love on the Inside in 2008.